School Council
Being a representative on the school council is a very responsible position as you have to listen to your friends, share your class ideas as a representative and sometimes have to do things in your lunch times. However, it is also a chance to play an important part in our Benjamin Adlard community.
Children can feel a little nervous about putting themselves up for the position, but it is exciting to see what happens when people share their ideas so be brave!
What does the council do?
The School Council takes part in lots of activities including:
Listening to the views and concerns of other pupils
Representing these concerns to other adults
Coming up with ideas to help Miss Marshall improve the school and make big decisions
Thinking of ways to contribute to our school and Gainsborough
Having the responsibility for a budget
Representing Benjamin Adlard School as a role model
School Council Vision
Our School Council will work together as a team to ensure we can be the best school by discussing and making decisions. We aim to make pupils feel comfortable, happy and safe at school. We also want all the children in school to have a voice.
School Council Constitution
The School Council will be made up of eight members and one chair. They will endeavour to:
Always strive to do the best for their peers and the school
Commit to serving a school year on the School Parliament
Always be gentle with words and actions
Be polite, helpful, respectful and kind
Don't leave anyone out
Listen to the opinion of others
Ensure no interruptions are made when others are speaking
Respect others beliefs and ideas
Respect others freedom of speech
Take pride in the school and its surrounding areas
Take care of the environment and become more environmentally aware
Be honest and loyal
Join in decision-making within the School Parliament
Ensure that the ideas of their class are brought to the meetings
Report back to individual classes of decisions made at the meetings
Ensure minutes will be taken at every meeting and are available for anyone to read
Council Members 2022/ 2023
Kyra Kids Council
Some members of the School Parliament also represent Benjamin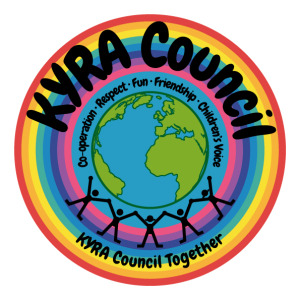 Adlard on the Kyra Kids Council. This is made up of children from a group of schools across Lincolnshire who meet to support and develop ideas and links.
Kyra Kids Council members visit each other's schools once a term for a review meeting. The host school gives other members a tour followed by a meeting to discuss suggestions on how the host council could drive further improvement in their own school.
At the end of last term, representatives from Benjamin Adlard and two other Kyra Kids Council member schools visited Abacus Belsize Primary in London. There were opportunities for the children to meet and discuss ways they could use ideas from each other to improve their own school.
The children found it hugely beneficial to collaborate with a school in a very different context to their own, and brought some great ideas back with them.